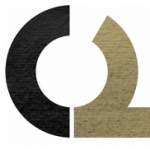 OpenLeaks, die neue Whistleblower-Plattform im Fahrwasser von Wikileaks, hat nach seinem Start Mitte Januar 2011 scheinbar schon zahlreiche Emails erhalten – und bittet auf ihrem Blog explizit darum, kein UFO-Material gesendet zu bekommen. Mit klarem Statement, was die Existenz von weiterem Leben im Universum angeht:
Among the feedback we got, there were a lot people sending us sensitive stuff and asking us to leak it. Please do not send us emails containing leaks. Also, while we think that based on mathematical probabilities that we are not alone in this universe, we would like to ask you to not send all the UFO stuff. Thank you.
Natürlich, auch hier wieder die quasi automatische Vermischung von UFOs und Außerirdischen. Gegen diese Automatismen kann man nichts machen, auch wenn man selbst es für möglich hält, dass außerirdisches Leben existiert. Interessant ist, dass diese Bitte überhaupt nötig ist. Vielleicht hat da schon jemand ordentlich genervt mit  "UFO stuff".